Converting the conventional ferries to hybrid ferries allows us to reduce CO2 emissions by up to approx. 15,000 tons per year.
Conventional ferry operation is the past. Hybrid is the present. Zero emission ferries are the near future at Scandlines.
To reach this goal, we continuously aim at finding the best and most sustainable technical solutions - not just for our ferries, but throughout Scandlines ... and we make progress:
15,000 tons less CO2 per year by operating hybrid ferries
new thrusters – the ships' propulsion systems – on Scandlines' four hybrid ferries on Puttgarden-Rødby to produce less underwater noise and further reduce CO2 emissions
rotor sail in operation on board the first vessel on Rostock-Gedser/ installation on board the sister ship in 2022
current focus on reducing our ferries' energy consumption per crossing by investing further in energy efficiency and operational adjustments
first zero emission freight ferry ordered in December 2021/ commissioning in 2024
But sustainability is far more than green technical solutions. We reduce food waste on board our vessels, increase the sustainability in our ports and develop new initiatives throughout the company.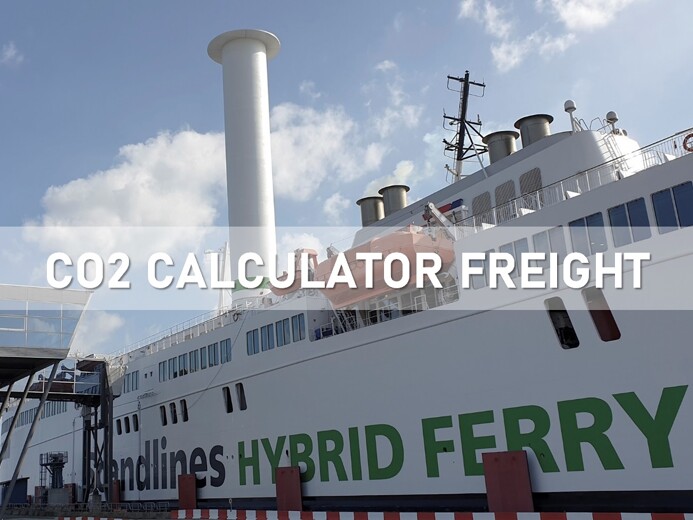 Carbon footprint freight
Scandlines measures and reports the carbon emission footprint of transported goods onboard our vessels. We will soon publish a CO2 calculator, enabling you to easily calculate the carbon footprint for your individual transports.